Come see us at the Dixie Deer Classic March 3rd, 4th and 5th Raleigh, NC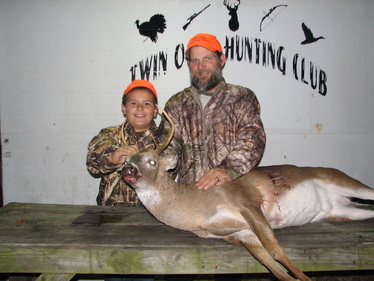 Welcome to Twin Oaks Hunting Club, we are located in Halifax County NC near Scotland Neck off highway 125. We are a Quality Deer Management club that strives to harvest mature bucks and does. We have been a club for over 12 years and contiune to grow. We have 3500 acres of a good mix of hardwoods, pine, cutovers, swamps and fields. We usually have corn, soybeans, cotton, peanuts and milo being grown in the fields. We have a large population of deer and turkey. We also have plentiful small game. We are family friendly and encourge kids and women to get out and hunt, we have many kids that hunt every day and a few wives.
---
Please review our updated rules for the 2017-18 hunting year!